Booking details coming soon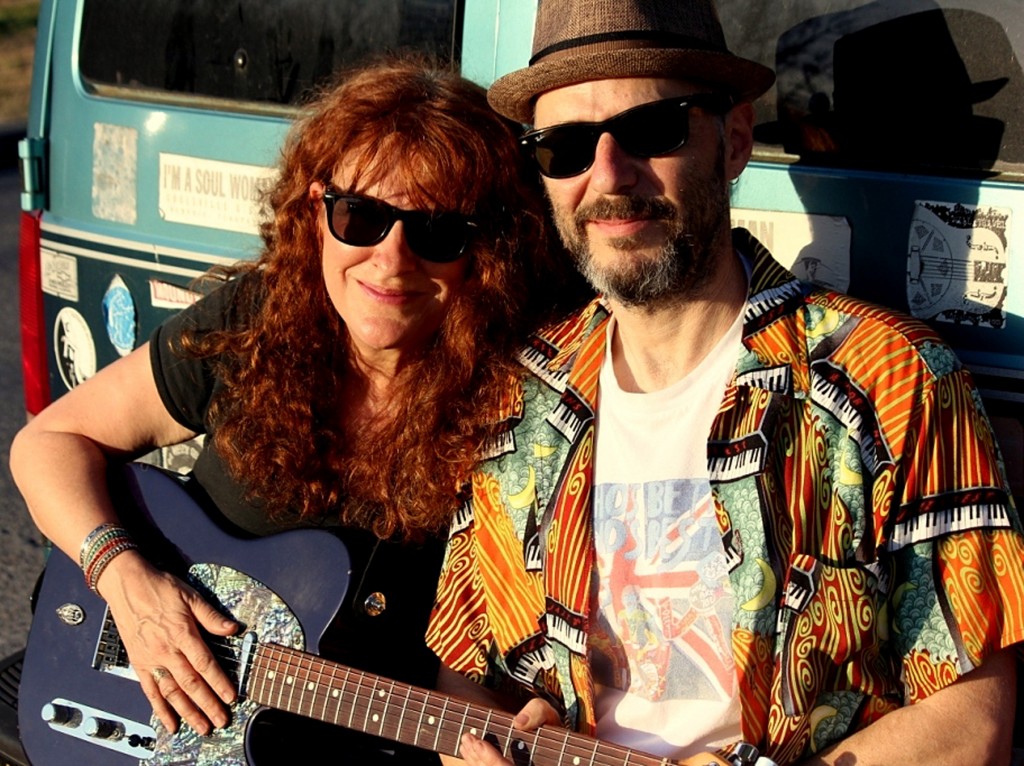 WHAT PEOPLE ARE SAYING:
Debbie Bond sings with taste and emotion and . . . She has a  feeling for the music, a voice which can cover the sweet to the sinful. – Britain's Blueprint Magazine
Debbie Bond has truly caught the essence of Southern Blues . . an international personality who got her feet wet in an Alabama swamp….a true baptism into the blues! –Alabama Musician Magazine
. . . a cracking set that showcased her growing talent as one of the leading– and few – female blues players on the US circuit. It's fitting that she includes some of her late mentor, Willie King's stuff in her sets but she is now clearly in a position to shake off the past and roll ahead on her own account.  Iain Patience, Blues in Britain (UK)
In a world sadly short of good blues women, Debbie is a real find! Debbie is a star . . . I cant wait to see her again.         BBC Radio, Oxford Blues, 95.2 FM Oxford, England
Debbie Bond and Radiator Rick are Alabama based musicians who play their own brand of original, soulful, bluesy Americana. The band is based around Debbie Bond (guitar, vocals and songwriting) and her musical and life partner, "Radiator" Rick Asherson, on keyboard, keyboard bass and harmonica. As well as their performances with a full band, they perform regularly in listening room and singer songwriter venues as a duo or three-piece, adding drums, cajon or sax. Debbie's musical roots include more than twenty years of playing with traditional Alabama blues artists, including  Willie King, Johnny Shines and Eddie Kirkland. She was a member of Willie King's band, the Liberators, performing major clubs and festivals in the US – including Ground Zero and the King Biscuit Festival –  and in Europe – including the Roots and Blues Festival in Italy and the Cognac Blues Festival in France. She is the founder of the Alabama Blues Project,  a non-profit organization dedicated to preserving and promoting the rich heritage of Alabama blues, and has received numerous awards for her work in blues education, including a KBA from the Blues Foundation. "Radiator" Rick worked with Willie King for many years, including several tours in Europe andperforming on, and producing, his last two CDs – Jukin' At Bettie's and One Love.
Since Willie King's passing in 2009, the pair have been focusing on writing, touring and performing their own original music to much critical acclaim in the US and Europe. Rick's honky-tonk N'Orleans piano sound has been a great ingredient to this decade long musical partnership.
"Debbie Bond's third release, Blues Root Production's That Thing Called Love, takes a bold step not only stylistically, but also recognizes the hot band, The TruDats, led by multi-instrumentalist bandleader and partner in crime and love, Rick Asherson, as a full reckoning burning house of sound. . . . Every corner of the blues and every musician has a chance to shine on this exquisite live recording that everybody will want to take home to listen after a great show.
Brad Hardisty, The Nashville Bridge & Performer Magazine
______________________________________________________________________________________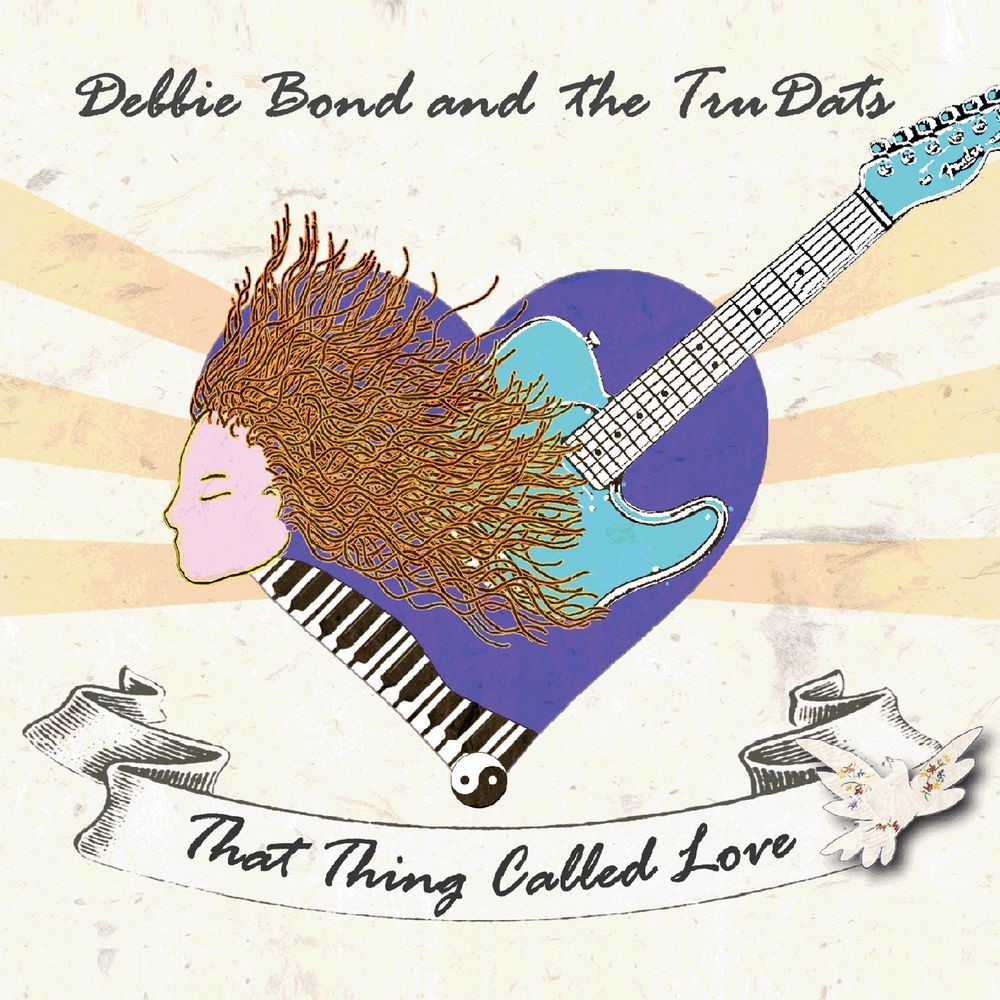 In April 2013, Debbie Bond and the TruDats rolled up Highway 65 for a live taping on Radio Free Nashville WRFN's Mando Blues Show. The band gathered at The Loveless Café in Nashville and were led through the woods to the secret location of OmegaLab Studio, high on an undisclosed mountaintop just west of Nashville. The studio, brainchild of mastermind Rob McClain, is a massive army tent facility that runs on nothing more than six car batteries, car stereo amplifiers and LED lighting at a deceptively low 1600 watts.
In what was meant to be the end of a big Nashville adventure after a guest spot at the Nashville Blues and Jazz Awards, the Mando Blues Show turned out to be a welcome surprise as Debbie launched into a soulful groove of wild heart Alabama blues-soul stew in what would become That Thing Called Love. As part of the Mando Blues Show, Debbie Bond and the TruDats showcased three new songs originally planned for the next studio recording. But after hearing the playback and feeling the magical vibe of the TruDats playing at their peak and being captured on a recording to rival Austin City Limits or a BBC Live In Studio showcase, Debbie decided to make a CD of the performance, which is officially the first live recording album release to come from WFRN's Mando Blues Show and from the OmegaLab Studio.
Debbie Bond and the TruDats with guest saxophonist Tom Pallardy burned through a blues-format-bending set that went from the New Orleans French Quarter retro 'Steady Rolling Man' to the Holmes Brothers 'Feed my Soul' as well as the title track 'That Thing Called Love.' The opportunity to record 'Tarragona Blues' a tribute to the fans in Spain and have it pressed in time for a guest spot at the Tarragona Blues Festival was serendipitous karma that happened like a hat trick in time for the festival season.
If there ever was a moment that Debbie Bond was meant for, it was this weekend in Nashville that set in motion a live recording that was unplanned, unrehearsed and became a sublime jewel with all the facets that make up her sound, whether it be blues, soul, funk, ragtime or swamp pop. Now it is a gift to all her fans.
WEBLINKS
www.debbiebond.com
www.alabamablues.org
www.willie-king.com