Booking details coming soon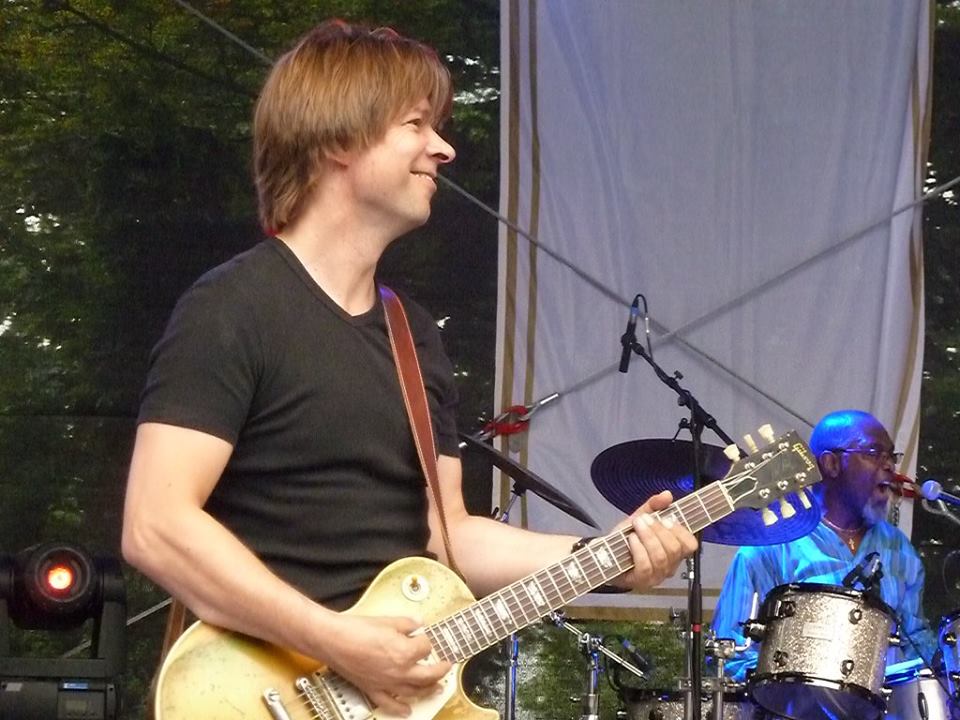 GREGOR HILDEN ALLSTARS combines one of Germany's most gifted guitar players and Internationally renowned drummer, Sam Kelly (Cymande, Roger Chapman, Gary Moore).  Gregor Hilden has been part of the International music scene for many years.  With influences of Peter Green and Larry Carlton, Gregor's music is a blend of blues, jazz and soul.  His playing ability has been described by "Guitar & Bass" journal as "economical, flexible and elegant" and his superb talent has been acknowledged in one of Germany's national daily newspapers as "arguably the best modern blues guitarists of Europe".  Gregor has released a total of 10 CDs and one "Live" DVD.  He also runs an established business buying and selling antique guitars across the World.  Many of these guitars appear at Gregor's shows to the delight of dedicated collectors and enthusiasts.   GREGOR HILDEN ALLSTARS additionally features Paul Jobson (Musical Director/keys and vocalist), Richard Sadler (bass) and the superb, powerful vocals of Miss Rowena Poole. Throughout performances, Rowena takes most of the lead vocals.  Instrumentals are usually guitar-led but also embrace drums, keyboards and bass guitar.

GREGOR HILDEN ALLSTARS are looking forward to their next tour in February 2016 throughout Germany and the UK.

Gregor Hilden ist mit unzähligen Auftritten und insgesamt 10 CDs und einer Live-DVD unter eigenem Namen seit langem in der Szene aktiv und mittlerweile auch international bekannt geworden.  Das Fachmagazin "Gitarre und Bass" widmete ihm mehrere Features, wies dabei auf Einflüsse von Peter Green und Larry Carlton hin und belegte sein Spiel mit Prädikaten wie " ökonomisch, flexibel und elegant ". Das charakterisiert Hildens Musik – eine Melange aus Blues, Jazz und Soul – denn auch höchst zutreffend.
Sowohl das Feuilleton der Frankfurter Rundschau als auch das Jazz-Podium ließen sich zu der schmeichelhaften – wenngleich natürlich etwas unsinnigen – Formulierung hinreißen, Hilden als einen der " wohl besten modernen Bluesgitarristen Europas " zu bezeichnen! Hildens Spiel ist freilich nicht auf Attribute wie " besser ", " schneller " oder " spektakulärer " angewiesen, sondern überzeugt vielmehr durch einen gefühlvollen Stil, der nicht durch Schubladen-Denken gekennzeichnet ist, sondern höchst individuelle Noten besitzt.