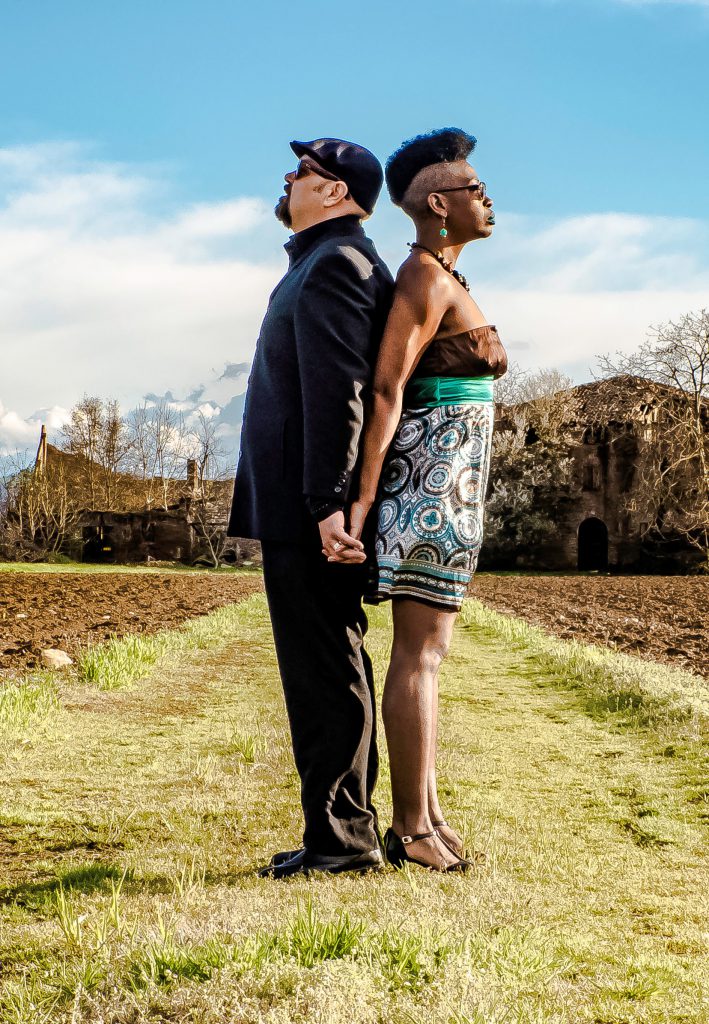 Bruce James and Bella Black joined musical forces in Austin, Texas in 2011 and have been on a mission spreading the word of Guerrilla Soul ever since. The roots of their music definitely spring from the tradition of Southern Soul from Texas, New Orleans and Memphis, yet they are not a throwback. The foundation of James & Black is the voices and stories in their songs. For this duo though, it is all about the musical canvas being the dirt for the flowers, so to speak – fertile soil for the tune itself to grow.
Since relocating to Europe in the summer of 2012, James & Black have laid a foundation in Belgium, Holland, Germany, Italy, Spain and now France playing close to 150 shows per year and covering over 350,000km in the process. They have supported Gregory Porter and Fatoumata Diawara in Leiden NL at Summer Jazz, Candy Dulfer in Amsterdam at Vondel Park, performed at the Porretta Soul Festival three times now in Porreta Terme, Italy along side artists such as Bobby Rush and Lattimore, Clay Hammond, performed at the Enclave de Aguas in Soria, Spain along side Lee Fields and Nikki Hill, performed at the Barcelona International Jazz Festival, and have supported New Yorkers, the Slackers, throughout Germany and Austria. In April this year they performed at the Baltic Soul Weekender with Sister Sledge, Lenny Williams and CeCe Penniston near Hamburg, Germany and  played a tribute to Allen Toussaint at the Porretta Soul Festival in July.  James and Black also appeared at the Peer Blues festival in 2017 along side ZZ Top, Jools Holland and the Blind Boys of Alabama.
James & Black released a live album, recorded in Belgium (2012) at the famous "N9" club as well as their first studio album, "How Long is Now" recorded in Italy released in May of 2015. "James & Black – Live at La Chappelle" was also released in November 2016 and features Felix Sabal Lecco, Nicolas Thys, DJ Phil Ross.
The duo released their second studio album, "This Time", produced by Jean-Pol Van Ham at Magnet Studios in Bruxelles BE, in July 2017 and continue to tour this in Germany, Spain, France, Italy, Belgium, Slovakia, Bulgaria and the Netherlands.
Their debut tour in the UK during September 2018 was a massive success and resulted in some high profile festival bookings for 2019 including Camp Bestival, Mostly Jazz Funk & Soul Festival, Port Eliot Festival, The Great British Rhythm & Blues Festival and The Secret Widget Festival.
We look forward to their return to the UK.  Stay tuned !!