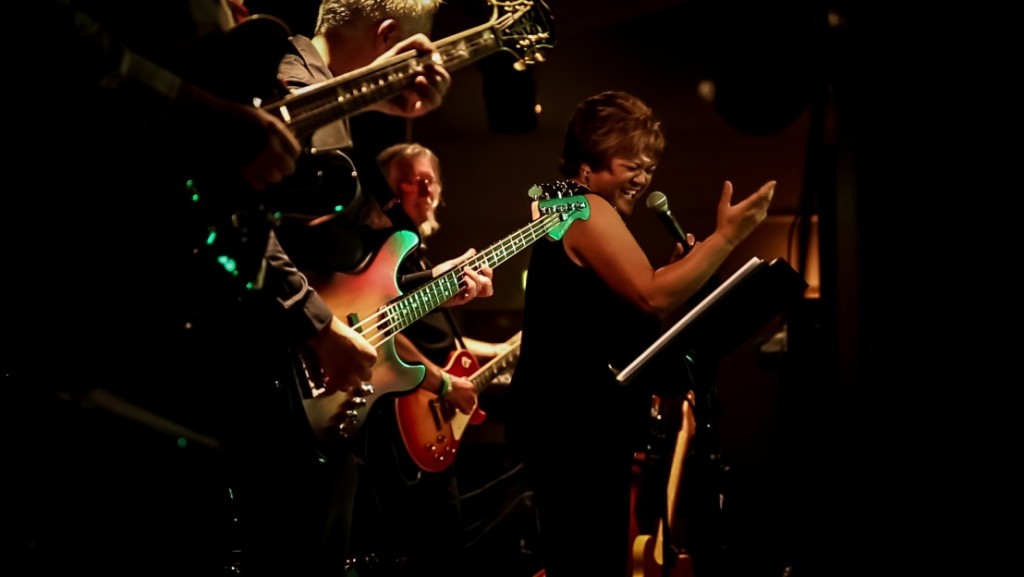 MaKUINI – QUEEN OF THE BLUES & SOUL
MaKuini, who was born in New Zealand, has toured the world singing, starred in the West End in "The King and I" opposite Yul Brynner, sung for the Queen at the Royal Variety Performance, starred in TV shows and regularly sings the NZ National anthem at rugby Internationals.
Hailing from the banks of the Wanganui River, in the rural village of Jerusalem, MaKuini grew up with Jazz and the Blues. Her childhood was filled with the sounds of Mahalia Jackson, Billie Holiday, Sarah Vaughan, Koko Taylor, and later, Etta James. Raised by her grandparents Nana Emma and Uncle Tommy – who were great entertainers in their own right – music is in MaKuini's DNA; it's running through her veins. Her other grandmother, Nana Uta, had travelled the USA as a singer, so it's not surprising that MaKuini – the eldest of 14 – would go on to follow in her footsteps.
Having toured over 50 countries, MaKuini was keen to journey back to the land where it had all begun for her. Her return to New Zealand after 22 years prompted the music that appears on her EP "Roll the Dice". One of the tracks – 'I Am The River' or 'Ko Au Te Awa' – was written by her sister Heeni, and appears twice on the EP, sung in both English and Te Reo Maori. MaKuini explains, "It tells the blues not of the Mississippi delta, but of the great Wanganui River and our indigenous race, the Maori people of Aotearoa, their struggles, joys and triumphs". The other tracks – 'Corporate Man', 'Down On Their Luck' and 'Move Over' – speak of MaKuini's travels and her observations of life.
Any great Blues singer is supported by a great band, and naturally, MaKuini is no exception. Peter 'Sarge' Frampton leads 'The Hoo Doo Men', which features musicians Paul Burgess, George Glover and Wayne Morgan (from 10cc, Jethro Tull, Climax Blues Band, Drifters and UK Blues Brothers).
MaKuini has been likened to Tina Turner, Billie Holliday, Janis Joplin and Etta James. But she's simply a great voice in her own right.