Booking details coming soon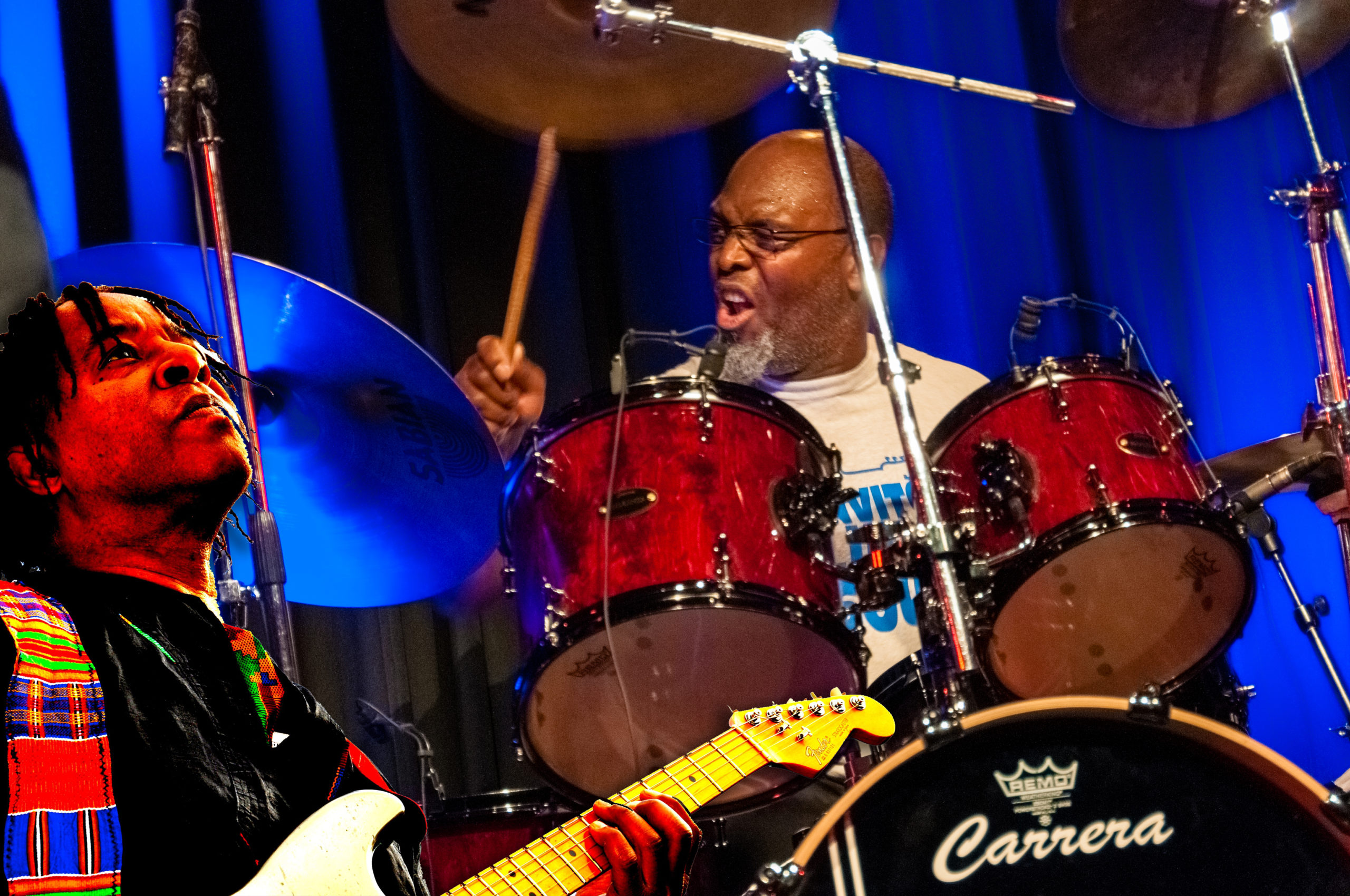 ROOTS 8 features Osibisa's GREGG KOFI BROWN and Cymande's SAM KELLY together with Grammy Award Winner, PHIL RAMACON on keyboard/vocals.
Gregg Kofi Brown is best known for his work with seminal African funk rock pioneers, Osibisa. With a musical career spanning more than thirty years and more than 180,000 hits on YouTube, Gregg has recently released his "Rock 'n' Roll and UFOs" anthology to compliment his autobiography of the same name, released in July 2016.
Gregg is featured vocalist and songwriter on Billy Cobham's new Sony album "Drum N' Voice" and he has written and performed on Stanley Jordan's new album 'Dreams of Peace'. Gregg's first solo album, also entitled "Together as One" features guest artists Sting, Stanley Jordan, Gabrielle, Des'Ree and Billy Cobham. In 2003 Gregg Kofi Brown was executive producer of the Evening Standard cover-mount CD give away in memory of Damilola Taylor which featured Robbie Williams, Craig David, Gorillaz, Blue and Ms.Dynamite.
Internationally renowned drummer, Sam Kelly, started his playing career in the early 1970's with Cymande, an 8-piece 'African funk' band.  Sam's self-taught style of drumming has also placed him in the drumseat with Dr. John, Chaka Khan, Eddie Floyd, Robert Plant, Roger Chapman, Michelle Shocked and the late, great Gary Moore.  Sam continues to work all over the U.K. and in many areas of Europe, stamping his brand on all genres of music, from blues to rock, R&B, funk, soul and reggae.Roots 8 present "World Music" drawing on the rhythms of Cymande's rare groove combined with Osibisa's African back beats.