Booking details coming soon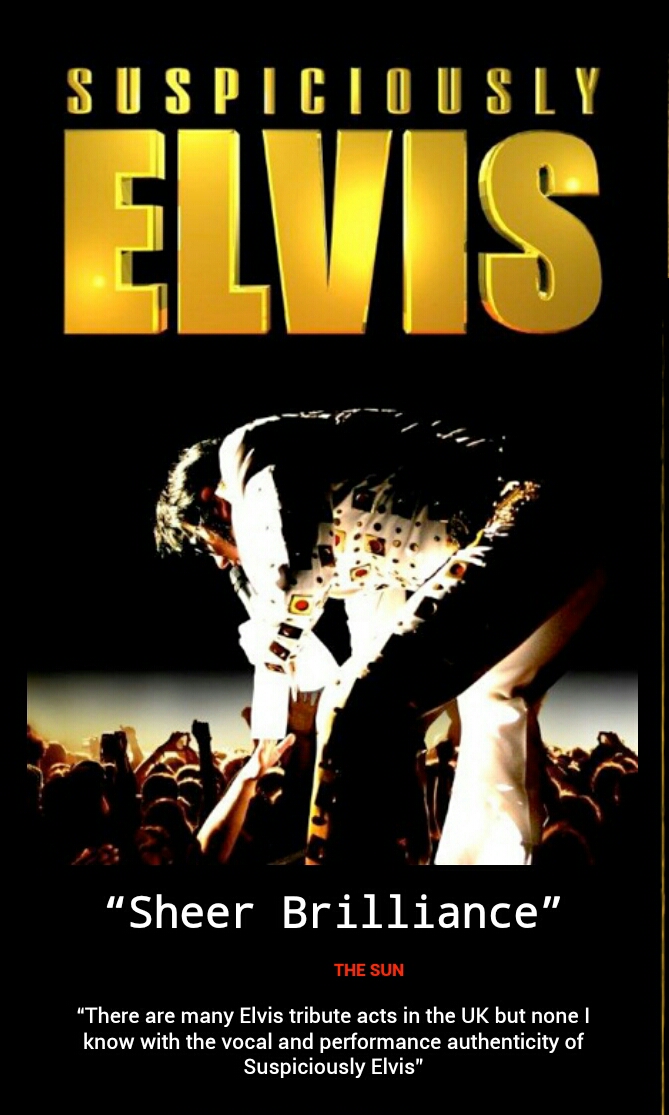 We want everyone to enjoy Suspiciously Elvis, so we have a totally flexible show combination to suit most events and budgets.
Whether performing to 20,000 screaming fans at a festival, 800 guests at a corporate event, or 100 friends and family at a private party, SUSPICIOUSLY ELVIS has always stood for the highest standard in musicianship, performance and production values.  You can be sure whatever your event, you are getting the very best.  Available booking options include:
SUSPICIOUSLY ELVIS – The man himself!!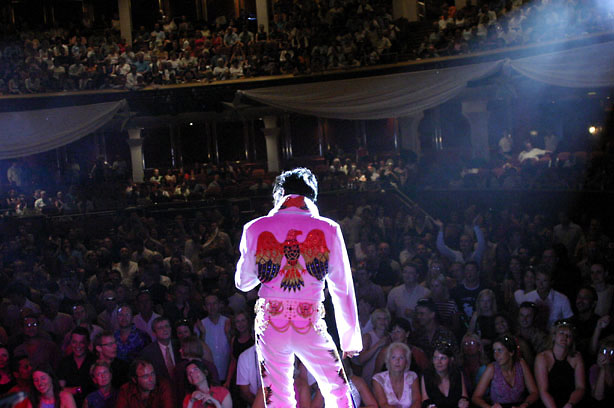 OR SUSPICIOUSLY ELVIS with his 5 PIECE BAND (His full time band and backing vocals) + THE NEVADA HORNS BRASS SECTION (Our Magnificent brass section and additional Backing Vocals) + THE MEMPHIS BELLES DANCERS (From 2 – 8 beautiful feather-girl dancers)
SOUND, LIGHTING AND FUN STUFF!
If your event has all the equipment thats great! If not, we can arrange it. We offer full technical equipment and operational support, as well as venue theming and fun casino options.