We are hoping Geoff will return to tour in the UK someday soon.  Please keep checking our website for more details.
Photo credit: Rockrpix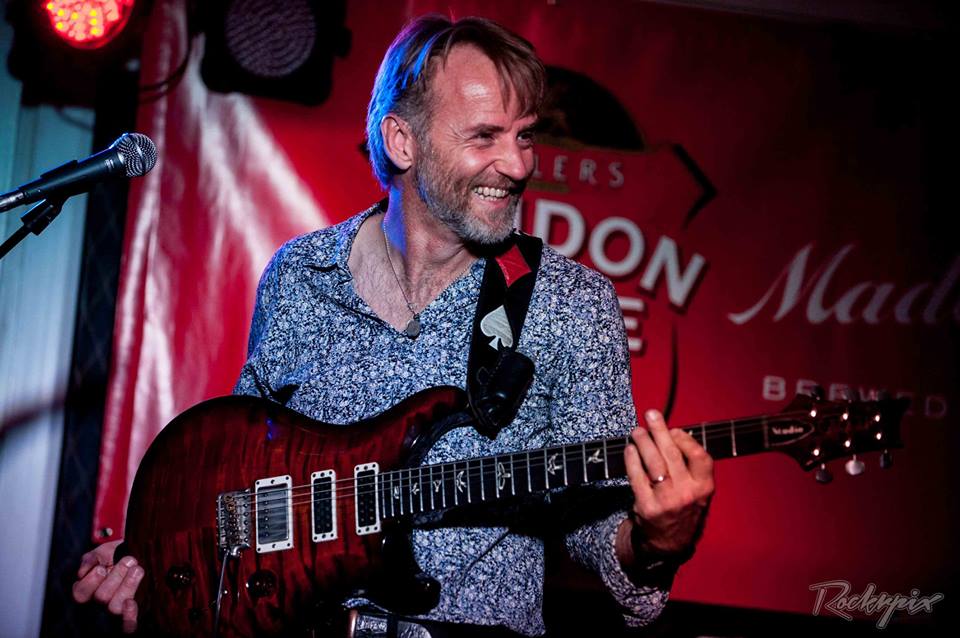 GEOFF ACHISON invokes the spirit of the great blues & soul artists to create an engaging original sound. From the deep south of Australia, his unique blend of "Bluesic" has created scores of devoted fans around the world.
He has been chosen as one of the "Top Ten Hottest New Guitarists" by Guitar Player Magazine and was included in the "Top 100+ Guitarists You Should Know" roster.  In 2012 Geoff was listed as one of the "Top 50 Australian Guitarists " He has been a 17-time Guest Guitar Instructor at Jorma Kaukonen's (Hot Tuna, Jefferson Airplane) Fur Peace Guitar Ranch and an exciting festival favorite featured on PBS, NPR, CNN and the BBC. He is a versatile artist who can deliver a complete show with nothing more than his soulful voice and virtuosic acoustic guitar style but is also a highly regarded electric guitarist compared favourably to Jeff Beck and Warren Haynes providing the full experience with his outstanding blues-rock combo, "The Souldiggers". Geoff is also a keen and expert improviser and has been invited on stage to jam with big names such as The Allman Brothers, Hot Tuna, George Porter, Jr., The Wood Brothers, John Mayall,Randall Bramblett, Delbert McClinton and many others. In 2014, Geoff Achison & The Souldiggers celebrated 20 years of music making with a spectacular live album and DVD package.  Geoff's latest album, 'Another Mile, Another Minute' is available in Australian stores and has been released world-wide through Landslide Records.  The album scooped the pool at the 2017 Australian 'CHAIN' Blues Music Awards winning 5 categories: Album of The Year, Song Of The Year, Artist Of The Year, Group Of The Year & Producer(s) of The Year.
He frequently tours the USA and maintains a steady presence on the home front in Australia.  In 2019, Geoff toured the UK performing 30 shows in 35 days.  The tour was a resounding success and plans are well underway for a return in 2021…… depending on the on-going impact of the Covid-19 pandemic.  We will have tour updates as soon as we can – please keep checking the website for news.